What makes "Challenge Yourself" different from the rest of the internship programmes?
• The programme is open throughout the whole year – different internship positions in various departments are announced over the course of the year.
• Mentorship – every intern is appointed a mentor who teaches them and helps them get involved in the work process faster and easier. He or she assigns tasks and monitors their performance.
• Flexible schedule – the schedule is prepared according to each intern's academic obligations.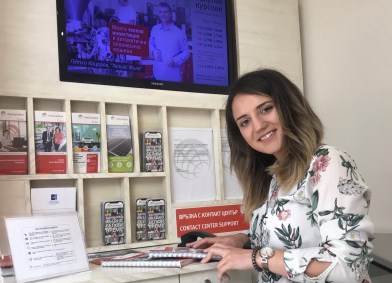 Candidate Profile and Desired Characteristics:
• Students in different studies and years, including first-year students
• Good level of English
• Proactive, serious and responsible attitude towards the assigned tasks
• Readiness for open communication and tolerance towards other people's opinions
• Desire to acquire new knowledge and improve skills
• Team player attitude