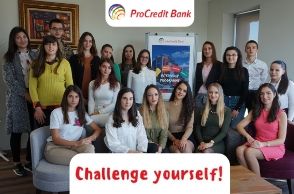 What makes our internship program different?
Activities: During your internship with us you will gain valuable practical experience from our branch network or the departments at our Head office. You will become familiar with the different aspects of our work with clients and partners, and you will learn more about how we provide quality services and what teamwork means to us. You will have a chance to learn about our business philosophy and the principles for responsible banking of ProCredit Bank.
Duration: It is not required for you to be present for the duration of the entire work day – your schedule can be flexible so that it combines your studies with your internship in the most optimal way.
Participants: Students from all years and disciplines (including first year students).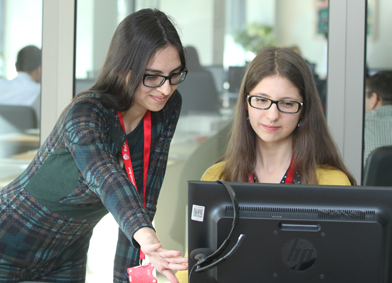 What do we expect from our future interns?
Serious and responsible approach towards the assigned tasks;
Desire to learn and improve your set of skills;
Readiness for open communication and respecting the opinions of others;
Proactive attitude and active participation in the duties of the respective branch or department;
A good competence level in English.
It is necessary that you specify the location (city or department in the Head office) and duration for your internship.
Selection process for interns
When we select our interns we use the same selection process with the exception of the last two steps (the Focus session and the ProCredit Entry Programme). You can find more details about our selection process here.