What is the focus of an internship at ProCredit Bank?
ProCredit Bank is an institution that places great value on social responsibility and professionalism in all areas of business. We therefore encourage qualified students to apply for our internship programme - a once-in-a-lifetime chance to gain valuable practical experience working in one of our business units or Head Office departments. As part of our contribution to the country's financial education efforts, we not only provide students with opportunities to fulfil their university requirements, but also offer them a chance to become part of an ethical institution that is dedicated to responsible banking. This practical training in various areas of banking is supervised and supported by our experienced staff serving as a bridge between theory and practice. An internship at ProCredit Bank is a valuable learning experience that cannot replaced by classroom study. In addition, it is a great opportunity for students to get to know us and possibly participate in the selection process for the ProCredit Entry Programme.
Internships are offered for a period of one to three months. As internships are part of the mandatory curriculum at Albanian universities, participants are not offered financial compensation. Internships can be completed in any city in which ProCredit Bank operates, as well as at our Head Office in Tirana.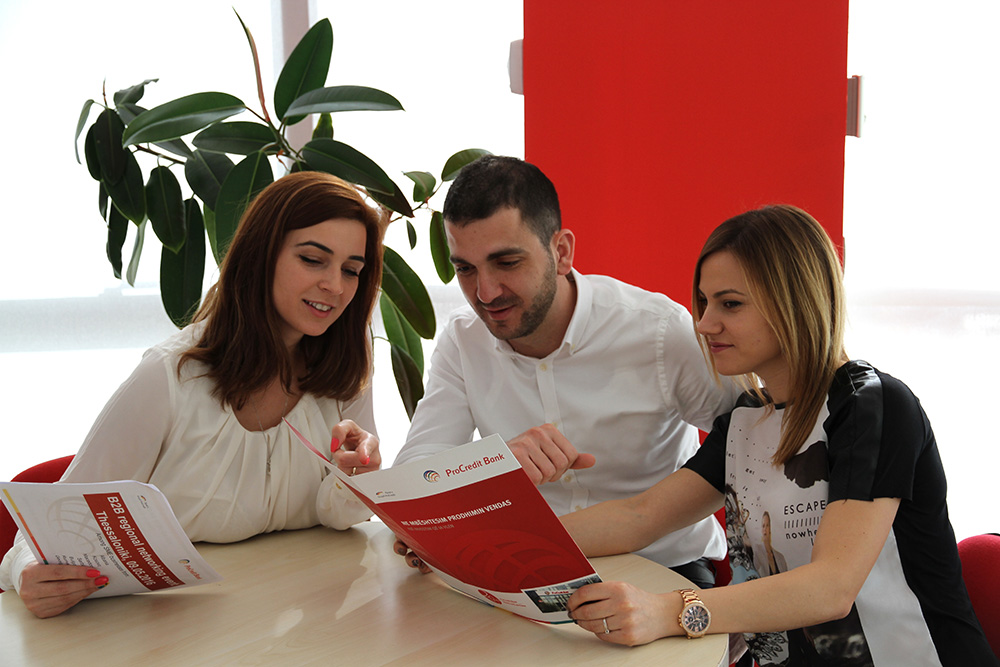 Who can apply?
If you are a university student, you may apply to our internship programme if you:
are required to complete an internship as part of your university curriculum
have an intermediate command of English and are computer literate
are independent, proactive, committed and responsible
are willing to continue learning and developing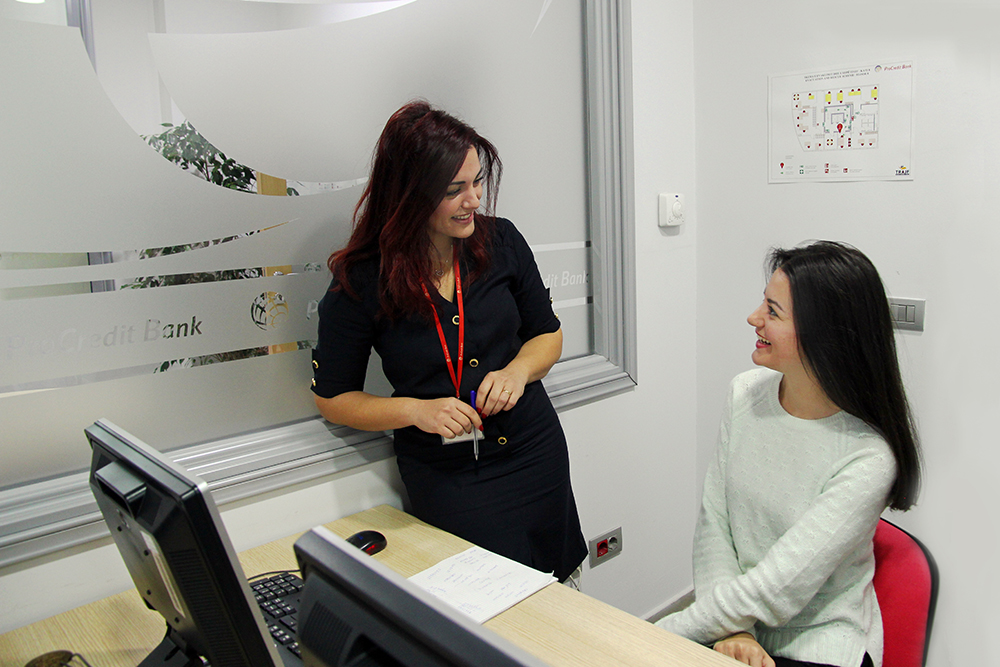 Application process
The application process consists of an online application form, which includes your CV and a motivation letter. Your motivation letter should clearly express why you are interested in completing an internship at ProCredit Bank and how long you would like your internship to be (one, two or three months). Only potential candidates will be contacted by the Human Resources Team to participate in the further selection process.